Sea Grape Bar and Restaurant
Take a break from the mid-day heat with Happy Hour at Sea Grape! Return in the evening for sunset views on the deck and a second Happy Hour from 6 to 7 pm. Every day!
Enjoy pool and ocean views at this cozy poolside bar located at Dover Beach Hotel at the quiet end of St. Lawrence Gap.
The restaurant serves up delicious cuisine throughout the day including amazing pastas and burgers. Just want a snack? The fishcakes are a great accompaniment to your cocktails.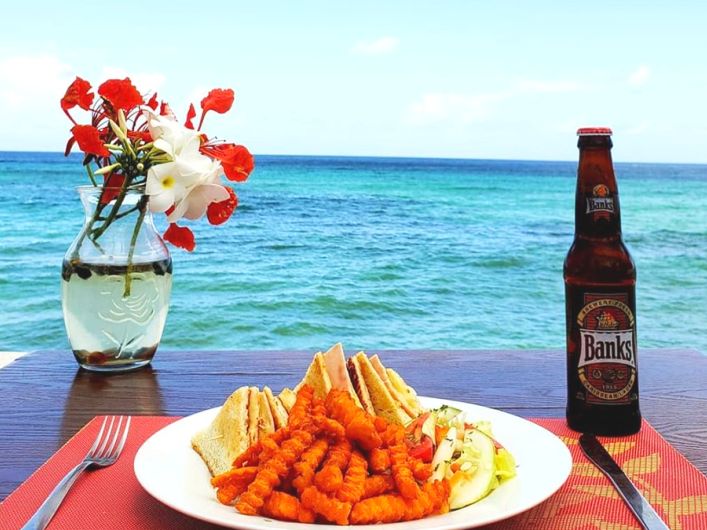 Happy Hours at Sea Grape Bar and Restaurant
Monday 12 - 1 pm
Monday 6 - 7 pm
Tuesday 12 - 1 pm
Tuesday 6 - 7 pm
Wednesday 12 - 1 pm
Wednesday 6 - 7 pm
Thursday 12 - 1 pm
Thursday 6 - 7 pm
Friday 12 - 1 pm
Friday 6 - 7 pm
Saturday 12 - 1 pm
Saturday 6 - 7 pm
Sunday 12 - 1 pm
Sunday 6 - 7 pm
Information posted on this website is accurate at the time of writing but is subject to change. Always
check directly with the venue
before visiting.
What Guests Say
"We made prodigious use of the midday and evening happy hour at the hotel bar/restaurant situated next to the terrace, we dread to think how much rum punch was consumed over the 10 days!"
"Possibly the best rum punch in Barbados!"
"The restaurant was well priced with good quality food."
Recommended Barbados Rum Experiences
Where To Stay Nearby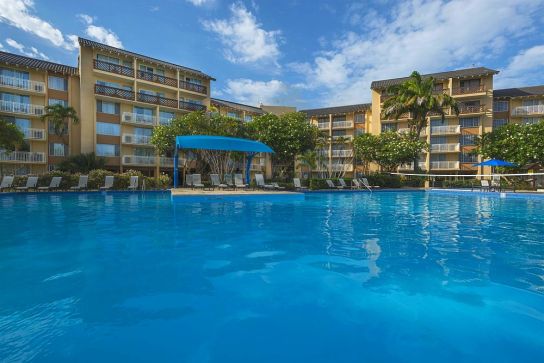 Divi Southwinds
Located in the heart of St. Lawrence Gap. Facilities include several pools, restaurant, miniature golf and spa.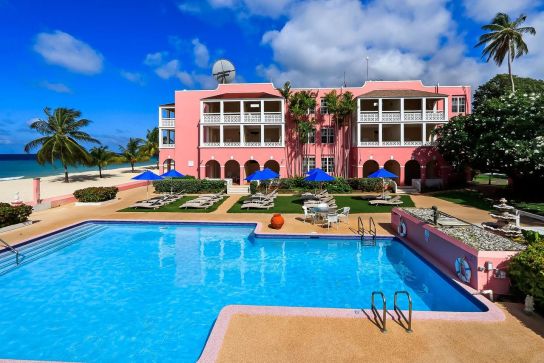 Southern Palms Beach Club
Stunning beachfront location and excellent on-site facilities including outdoor pool, restaurant & bar, miniature golf and beauty salon.