My Friends Place
Nestled in the vibrant heart of St. Lawrence Gap, My Friends Place is the kind of spot that just makes you smile. They've got Happy Hour every day, and it's all about good times and great company.
Step inside and you'll find a laid-back, friendly atmosphere that spills out into the courtyard. It's where locals and visitors meet and greet, creating a sense of camaraderie that's as warm as the Caribbean sun. It's not uncommon for this place to become a home away from home for regulars, and newcomers are welcomed with open arms.
When the stars come out, My Friends Place comes to life. On several nights each week, the stage comes alive with the soulful tunes of talented local singers, and their karaoke nights are where you can shine! The open-air courtyard offers plenty of space for a spontaneous dance party.
And the food? The small kitchen serves up an impressive array of dishes. Home-cooked goodness, hearty portions, and flavors that dance on your taste buds, all without breaking the bank. And their chicken wings are legendary for a reason!
Whether you're here for the drinks, tasty bites or catchy tunes, My Friends Place in The Gap is a must-visit - a place where memorable moments just happen.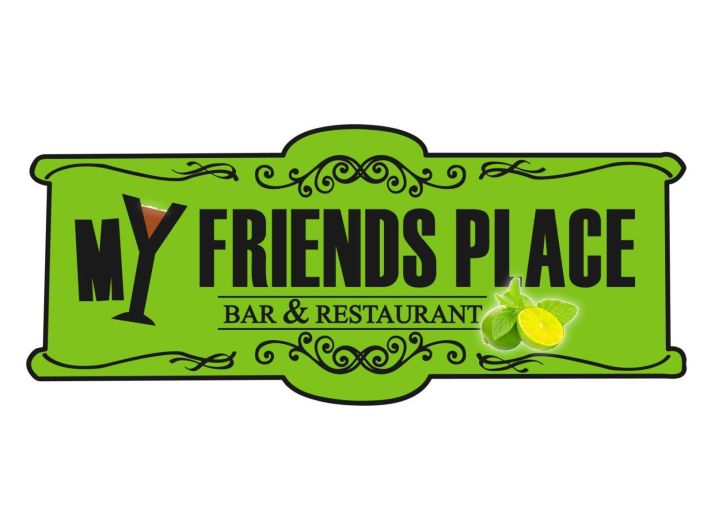 Happy Hours at My Friends Place
Monday 7 - 8 pm
Tuesday 7 - 8 pm
Wednesday 7 - 8 pm
Thursday 7 - 8 pm
Friday 7 - 8 pm
Saturday 7 - 8 pm
Sunday 7 - 8 pm
Information posted on this website is accurate at the time of writing but is subject to change. Always
check directly with the venue
before visiting.
Contact
Give My Friends Place a call at 850-2019
facebook
instagram
Chattel House Village, St. Lawrence Gap, Christ Church
What Guests Say
"Popped in here for a couple of the Happy Hours and had a meal on the last night of our Holiday. Cocktails and the Rum Punch were very good and great value for money!!"
"this is one of the best bars in the gap, it's a great brightly coloured old style wooden bajan bar and dining outside, and a great happy hour!"
"Fantastic entertainment, great vibe, delicious rum punch."
"Its a great bar fantastic entertainment staff are great and good food. we go every week. Love it."
"Coldest beer on Island as well as other great drinks."
"The drinks are good especially the sour rum punch. Highly recommend this place for a great night out."
"Great entertainment, live music and dancing every night"
"Great home cooking style food in generous portions with lovely flavours at excellent prices. Happy hour rum punches and top class singers providing the entertainment, made for a really great night."
"live music was great, very friendly staff, would recommend here for drinks and a relaxing night"
"Unbelievable atmosphere with fantastic staff and food. Good happy hour offers and superb drinks"
Recommended Barbados Rum Experiences
Where To Stay Nearby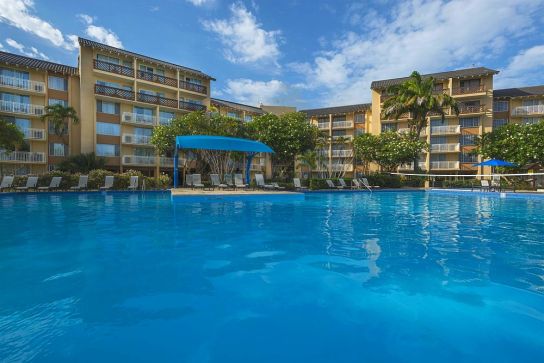 Divi Southwinds
Located in the heart of St. Lawrence Gap. Facilities include several pools, restaurant, miniature golf and spa.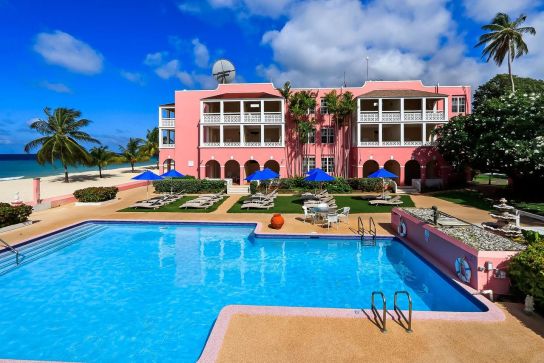 Southern Palms Beach Club
Stunning beachfront location and excellent on-site facilities including outdoor pool, restaurant & bar, miniature golf and beauty salon.