Cafe Sol
In addition to daily happy hours, Cafe Sol also offers 2 for 1 drinks specials daily! There's really no excuse not to head over and give them a try.
This casual Mexican restaurant is located at the entrance to St. Lawrence Gap just across the road from the bay. The atmosphere is always lively with a fun crowd and pleasant staff.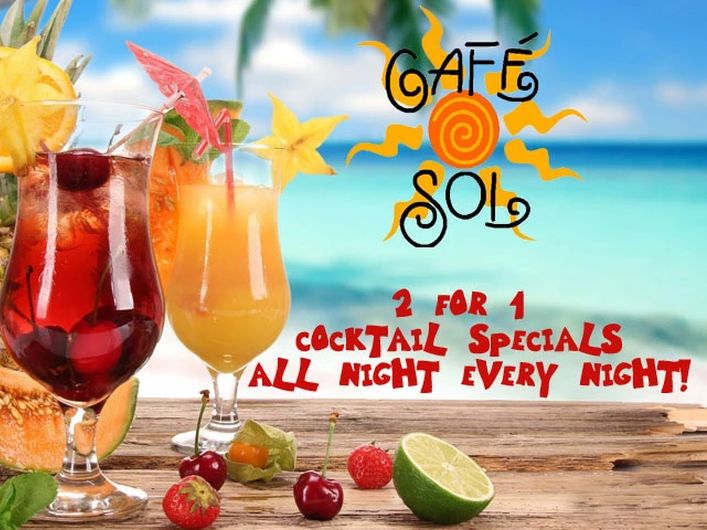 Happy Hours at Cafe Sol
Monday 5 - 6 pm
Monday 10 - 11 pm
Tuesday 5 - 6 pm
Tuesday 10 - 11 pm
Wednesday 5 - 6 pm
Wednesday 10 - 11 pm
Thursday 5 - 6 pm
Thursday 10 - 11 pm
Friday 5 - 6 pm
Friday 10 - 11 pm
Saturday 5 - 6 pm
Saturday 10 - 11 pm
Sunday 5 - 6 pm
Sunday 10 - 11 pm
Information posted on this website is accurate at the time of writing but is subject to change. Always
check directly with the venue
before visiting.
What Guests Say
"Combine happy hour, good food , and friendly and quick service- you have a great evening... we ate there 3 times... loved it!"
"A generous happy hour offering a wide range of cocktails to suit every palate"
"Good place for reasonably priced lunch/dinner and who doesn't love cocktail specials?"
"Absolutely amazing food, cocktails and service"
"Good drinks and food! Love the margaritas"
"Excellent salad options, margaritas, shots and friendly competent staff ! Great place for drinks and socializing or lunch and dinner."
Recommended Barbados Rum Experiences
Where To Stay Nearby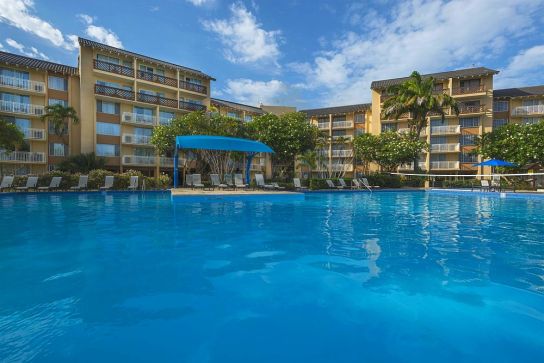 Divi Southwinds
Located in the heart of St. Lawrence Gap. Facilities include several pools, restaurant, miniature golf and spa.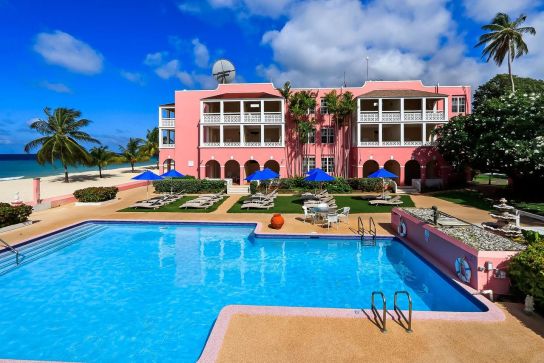 Southern Palms Beach Club
Stunning beachfront location and excellent on-site facilities including outdoor pool, restaurant & bar, miniature golf and beauty salon.