Khus Khus Bar
Sip cocktails beach-side at this casual bar located at the Southern Palms Beach Club. Happy Hour takes place daily (except Mondays) between 6 and 7 pm.
The mango and strawberry daiquiri, along with a potent rum punch, are favourites among locals and hotel guests.
Stay for a meal in the casual comfort of the Khus Khus Bar or step into the Garden Terrace restaurant for dinner in a more formal yet still welcoming beachfront setting.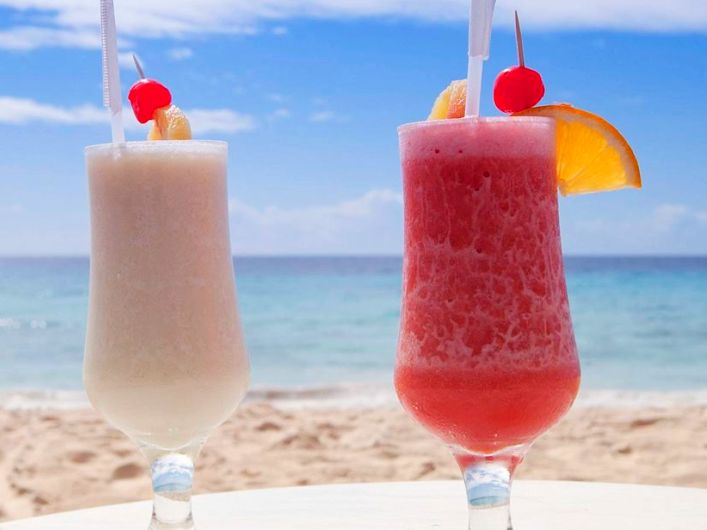 Happy Hours at Khus Khus Bar
Tuesday 6 - 7 pm
Wednesday 6 - 7 pm
Thursday 6 - 7 pm
Friday 6 - 7 pm
Saturday 6 - 7 pm
Sunday 6 - 7 pm
Information posted on this website is accurate at the time of writing but is subject to change. Always
check directly with the venue
before visiting.
What Guests Say
"my friend and I agreed that they make one of the best rum punches!"
"try the bajan monkey and pina colada cocktails!!"
"we watched turtles eating our lunch and drinking amazing cocktails"
"We often had drinks at the happy hour before heading out for dinner. The happy hour has 2-4-1 drinks on banks beer and some rum drinks/cocktails."
"The staff are lovely and bar prices reasonable, especially during happy hour."
Recommended Barbados Rum Experiences
Where To Stay Nearby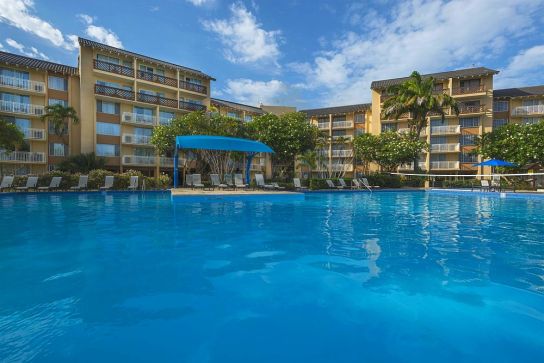 Divi Southwinds
Located in the heart of St. Lawrence Gap. Facilities include several pools, restaurant, miniature golf and spa.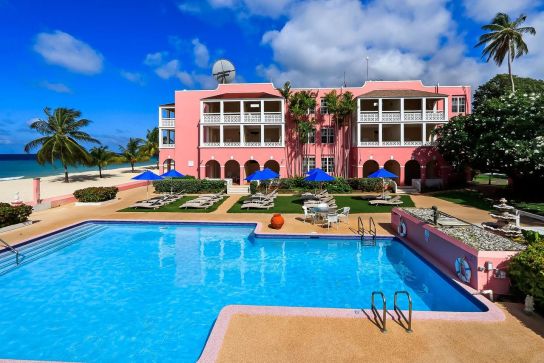 Southern Palms Beach Club
Stunning beachfront location and excellent on-site facilities including outdoor pool, restaurant & bar, miniature golf and beauty salon.