Surfers Cafe
While there's no scheduled happy hours there's kinda a "happy month" with a cocktail special each month! Check out their social media to see what's being offered this month.
Their creative cocktails include the Lost Bikini (Rum, Sugar, Lime and Sparkling Wine), Nutcase (Amaretto, Coconut Rum, White Rum, Pineapple and Cranberry Juices) and Endless Summer (Local Rums, Coconut and Lime)!
Pair your cocktails with some of the delicious dining option which range from sandwiches and wraps, to pasta, tacos, and fresh catch of the day!
If you're lucky you'll enjoy one of the coveted balcony tables with panoramic views of the turquoise seas!
Surfer's Cafe oozes a relaxed island vibe, with a rustic setting and friendly staff.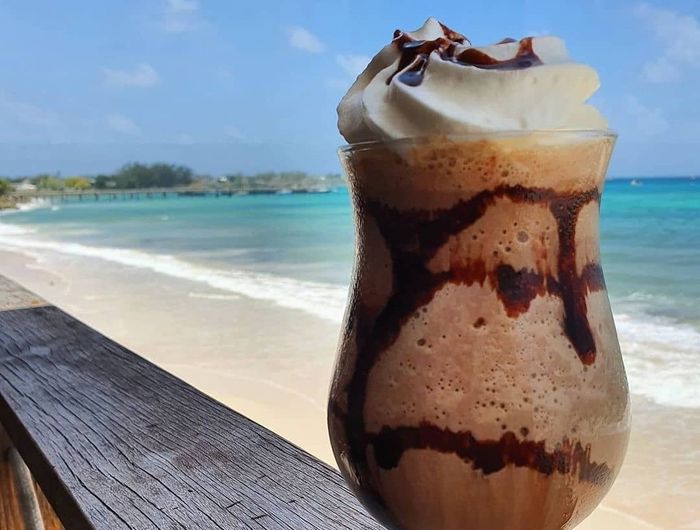 What Guests Say
"a great lil spot for breakfast, lunch, dinner or drinks"
"lots of fun tasty island drinks to choose from"
"Great food, lovely staff and their live music nights are the best"
"Well it had to be a mojito and a spot overlooking the beach in the shade. A super busy cafe with a rustic feel. Loved it"
"If you are looking for a place with great food and view, that's the one. The catch of the day is always a must, as well as deep blue sea cocktail."
"lots of fun tasty island drinks to choose from and the view is amazing"
"Highly recommend the ribs with an ice cold bottle of Banks beer."
"The view is excellent and the staff are friendly."
Recommended Barbados Rum Experiences