Del Mar Cafe
Del Mar Cafe balances a chill vibe with refreshing drinks and bold flavors.
Patrons agree that Del Mar Cafe nails the rum punch, with some touting it as the best on the island. That's a big deal in a place where rum is practically a religion, and it's a testament to the bartenders' skill.
But there's more than just the famous rum punch. At daily Happy Hour kick back and enjoy drinks specials including 2-for-1 on house drinks!
The menu offers a mix of options that hit the spot. Start with finger foods like chicken wings, crispy calamari, spring rolls. If you're craving something heartier, the burgers and wraps are winners, while the salads bring a fresh island touch. If comfort food is your thing, a pizza or the loaded fries will hit the spot, while the pasta dishes serve up Italian comfort with a Caribbean twist.
Whether you're into cocktails or hearty bites, this spot captures the laid-back spirit of the island with every sip and bite.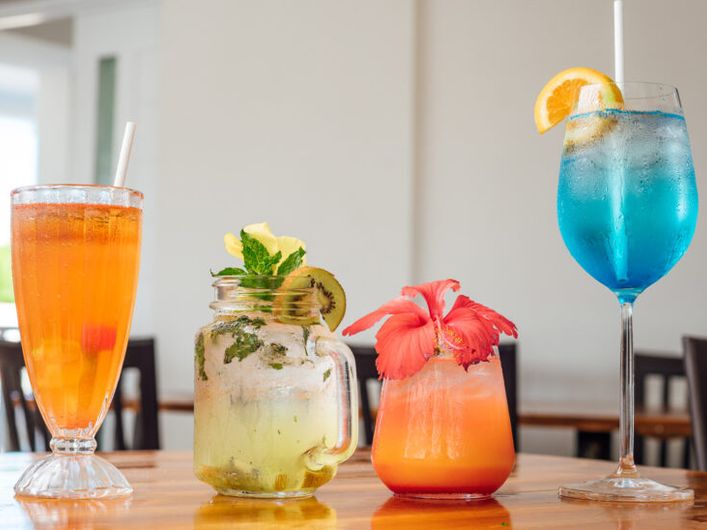 Happy Hours at Del Mar Cafe
Monday 5:30 - 6:30 pm
Tuesday 5:30 - 6:30 pm
Wednesday 5:30 - 6:30 pm
Thursday 5:30 - 6:30 pm
Friday 5:30 - 6:30 pm
Saturday 5:30 - 6:30 pm
Sunday 5:30 - 6:30 pm
Information posted on this website is accurate at the time of writing but is subject to change. Always
check directly with the venue
before visiting.
Contact
Give Del Mar Cafe a call at 572-6130
website
facebook
Maxwell Main Road, Maxwell, Christ Church
What Guests Say
"The prices are fair and the drinks are great. Definitely the best rum punch on the island."
"Great pint coladas!"
"the Rum Punch was the very best that I've ever had"
"The service is fantastic, cocktails are delicious, definitely recommend it"
"The food was great and loved the rum punch."
"Excellent service and can highly recommend the Rum Punch. The food was excellent, well presented and fresh."
"great little café with a pretty extensive menu for breakfast, lunch and dinner, and the cocktails (chef's kiss) are amazing"
Recommended Barbados Rum Experiences