Cafe Luna
The rooftop setting of Cafe Luna offers panoramic views of the ocean and the most glorious sunsets. This elegant setting is a wonderful spot to enjoy evening cocktails especially during Happy Hour between 5 and 6 pm daily.
Be sure to try the Classic Rum Punch (combining Silver and Dark Rum with citrus juices), the Golden Star Punch (featuring local Golden Apple and Five Finger flavours), and the wide range of mojitos and daiquiris. (See cocktail menu)
Cafe Luna is also a wonderful spot for a romantic dinner. The restaurant uses fresh local ingredients in creative dishes fusing Caribbean, Asian and Mediterranean flavors.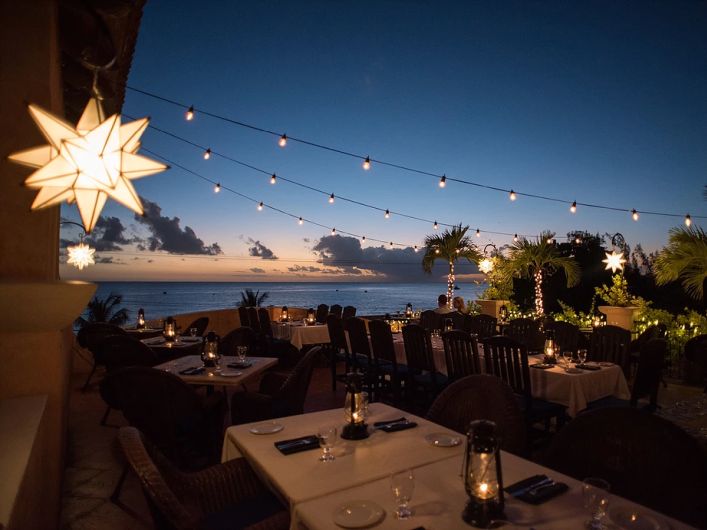 Happy Hours at Cafe Luna
Monday 5 - 6 pm
Tuesday 5 - 6 pm
Wednesday 5 - 6 pm
Thursday 5 - 6 pm
Friday 5 - 6 pm
Saturday 5 - 6 pm
Sunday 5 - 6 pm
Information posted on this website is accurate at the time of writing but is subject to change. Always
check directly with the venue
before visiting.
What Guests Say
"This is without doubt the best spot in the south of Barbados for a cocktail at happy hour or better still stay on for meal while watching the sun set and enjoy a first class meal."
"The food is great, the drinks are amazing and the view is perfect. I strongly recommend this place."
"I love the fact that they offer so many local ingredients in their dishes. Arriving in time for sunset is highly recommended as you can watch the last rays from the rooftop. Great choice of cocktails too!"
Recommended Barbados Rum Experiences