DreadHop Tap Room
DreadHop Brewing is an amazing local craft brewery, producing a range of ales from light beers such as the Silver Sands Pale Ale through medium brews like the Pelican Island IPA, to the dark Sam Lords Smoked Porter.
The DreadHop Brewing tap room is located at the brewery and is the perfect spot to enjoy these brews and chat with other enthusiasts. The brews are accompanied by live or recorded music, and a pretty good food menu!
Check out their website for the current opening hours and events.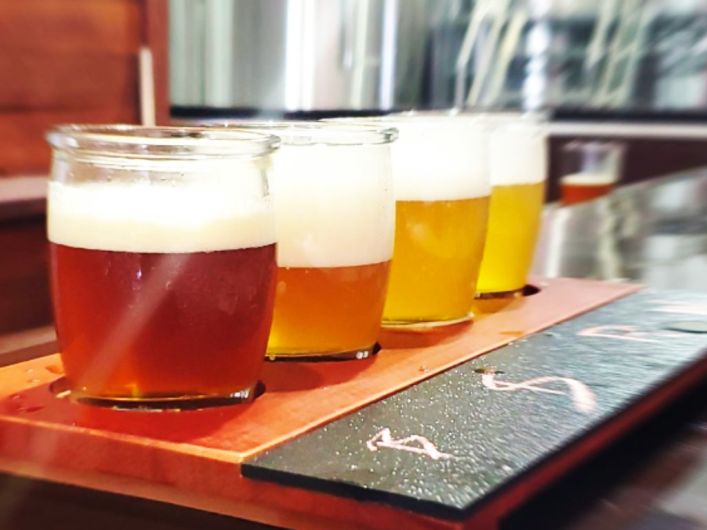 What Guests Say
"A breath of "fresh air"! It's a" novelty bar". We had a nice evening with great friends. The choice of beers from light to heavy, catering to all taste. The bar snacks were very tasty. Staff were great. Highly recommend for a relaxing evening."
"Not a rum shop or beach bar, but not a club. Just a place to grab a few quick beers and snack and head out. Good vibe and so happy to have draft beer that isn't Banks!"
"Always a great time. The craft beers are absolutely excellent."
"Thank you thank you to the team for giving Barbados some proper beer at last!! Food is excellent, beers are off the chain! Drop by.... you won't regret it"