Sunset Bar
This is a wonderful spot to enjoy gorgeous sunsets overlooking beautiful Accra Beach. The daily Happy Hour is perfectly timed at dusk.
The bar serves up a wide selection of drinks and is especially known for their Sunset Cocktails! Try the Sweet Like Summer blend of rum, apricot brandy and mango juice; or the Green Monkey - with local rum, passion fruit juice and blue curacao.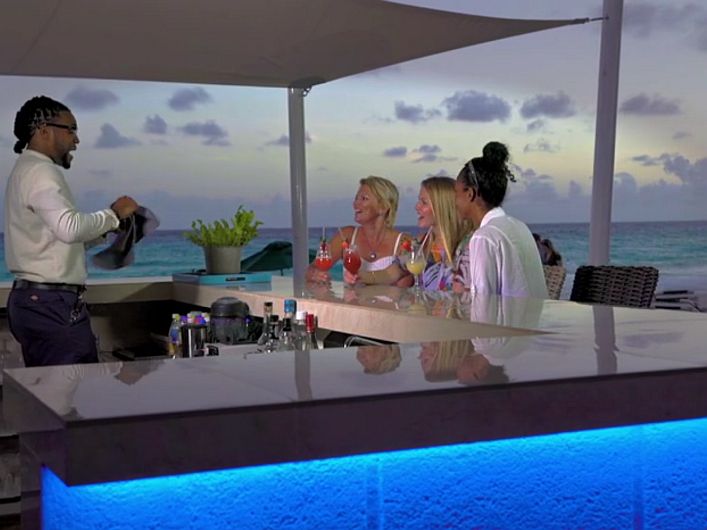 Happy Hours at Sunset Bar
Monday 4 - 6 pm
Tuesday 4 - 6 pm
Wednesday 4 - 6 pm
Thursday 4 - 6 pm
Friday 4 - 6 pm
Saturday 4 - 6 pm
Sunday 4 - 6 pm
Information posted on this website is accurate at the time of writing but is subject to change. Always
check directly with the venue
before visiting.
What Guests Say
"The sunset bar serves the best rum punch in Barbados."
"Enjoy a delicious cocktail while you watch the sun go down over beautiful Accra Beach"
"Sunset bar was pure heaven and the rum punch is out of this world"
"The Sunset Bar is brilliant"