Sugar Apple Cafe
Stop in at Sugar Apple Cafe to enjoy poolside cocktails as the sun sets! Every evening at 5 pm, with the exception of Thursdays, it's Happy Hour!
Expect a warm and friendly welcome as you enter this charming cafe located at the Beach View Hotel. Sugar Apple is also a wonderful spot for a relaxing dinner away from the bustle of many of the west coast restaurants. All dishes are true to the restaurant's mantra of "pure | simple | delicious", with great attention to detail.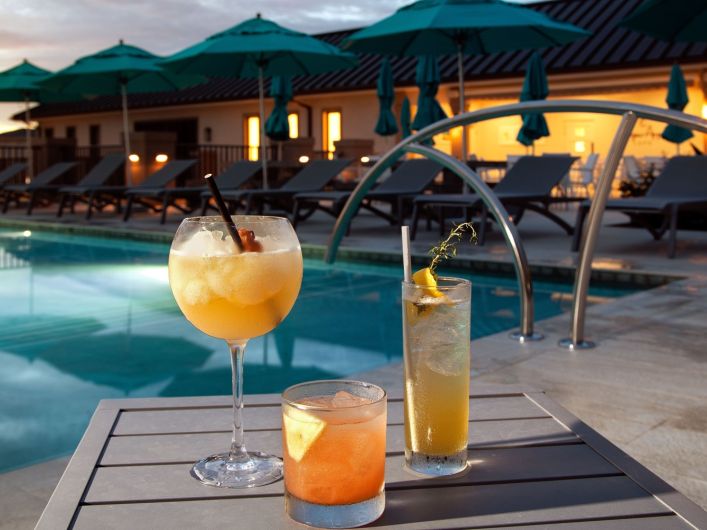 Happy Hours at Sugar Apple Cafe
Monday 5 - 6 pm
Tuesday 5 - 6 pm
Wednesday 5 - 6 pm
Friday 5 - 6 pm
Saturday 5 - 6 pm
Sunday 5 - 6 pm
Information posted on this website is accurate at the time of writing but is subject to change. Always
check directly with the venue
before visiting.
What Guests Say
"Five of us enjoyed a beautifully presented delicious meal after sampling some wonderful cocktails."
"Lovely cocktails and bar"
"The rum punches are a must"
"Lovely food, particularly the catch of the day, very friendly waiting staff and great rum punches!!!"
Recommended Barbados Rum Experiences