Mr. Vic Bar and Restaurant
Cold drinks, fun cocktails, and great food keep locals and visitors coming back to this casual Barbados bar and restaurant.
But the real draw is Mr. Vic himself! He's known for his warm welcomes, infectious personality and bartending skills.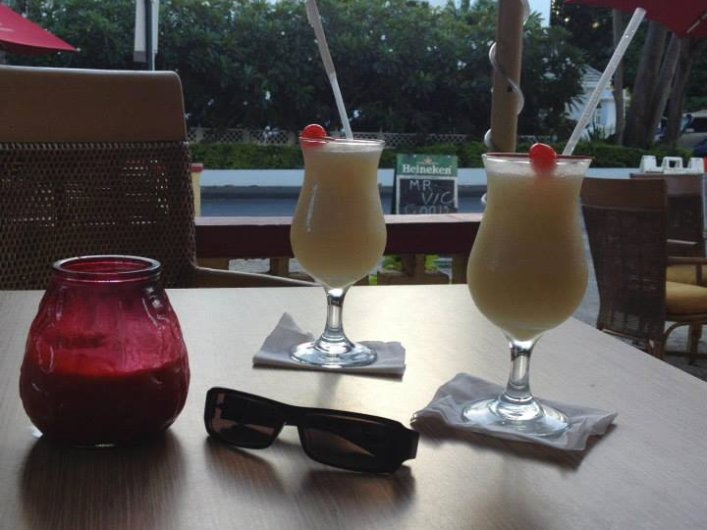 Happy Hours at Mr. Vic Bar and Restaurant
Monday 5:30 - 6:30 pm
Tuesday 5:30 - 6:30 pm
Wednesday 5:30 - 6:30 pm
Thursday 5:30 - 6:30 pm
Friday 5:30 - 6:30 pm
Saturday 5:30 - 6:30 pm
Sunday 5:30 - 6:30 pm
Information posted on this website is accurate at the time of writing but is subject to change. Always
check directly with the venue
before visiting.
Contact
Give Mr. Vic Bar and Restaurant a call at 432-5616
website
facebook
Paynes Bay, St.James
What Guests Say
"Mr Vic puts enough rum in his rum punch to give me a hangover, so that is also a thumbs up!"
"A great little gem to go and have a drink and have a good meal"
"My favourite local joint. Vic is always welcoming and sincere in wanting to please his guests."
"The rum punch was fantastic and so was the food. Mr Vic himself was both bartender and server and the meal exceeded our expectations."
"best planters punch on island"
"Fantastic atmosphere and excellent staff! The food is first class as well as the drinks."
Recommended Barbados Rum Experiences