Sand Street Bistro
Step into this charming bistro, nestled across from the beach in historic Speightstown.
The bar's concoctions are impressive, from the Pomegranate Martini to the Sand Street Rum Sour. Classics like mojitos and margaritas share the spotlight with the tempting Sand Street Julep. And there's a thoughtful selection of rums, beers, gins, vodkas, and tequilas to explore.
Come Friday, take a slow sip into the weekend with an extended Happy Hour, where all house drinks join the laid-back celebration.
The menu is a delightful medley, featuring an array from the grill – think chicken, beef, fish, shrimp, ribs – complemented by tasty sides. For those in the mood for lighter fare, the bistro offers up small bites that hit the spot.
So, pack your appetite for fun, bring your pals, and let this bistro by the beach be your go-to spot for good times and great flavors.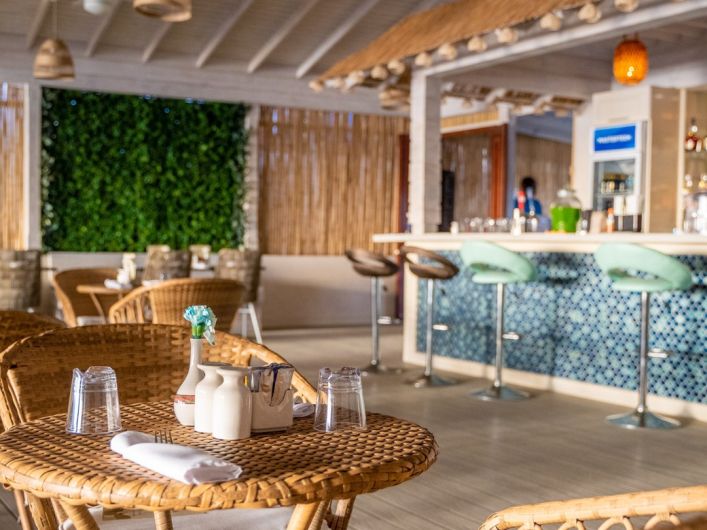 Happy Hours at Sand Street Bistro
Friday 5 - 9 pm
Information posted on this website is accurate at the time of writing but is subject to change. Always
check directly with the venue
before visiting.
What Guests Say
"Fantastic atmosphere and beautiful environment."
"a well appointed bar area if you just want to relax"
Recommended Barbados Rum Experiences