It's wonderful to see the diverse rum punch options on the shelves and at bars throughout Barbados. Here are some of our favourites:
Simply Carizma
Cafe Bar Carizma is a landmark cafe in Holetown on the west coast of Barbados. Well known for its hearty breakfast options and Taco Tuesdays, the cafe has also become popular for the Simply Carizma Famous Rum Punch! Visit Cafe Bar Carizma website to order yours.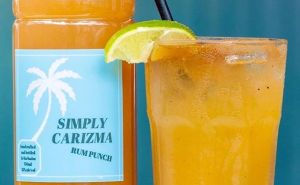 ---
Punch By Shane
Punch By Shane is a handcrafted blend whose growing reputation has seen it lining the shelves at popular supermarkets, and available at the Runway Dutyfree store and local farmers markets. Check out Punch By Shane on Instagram @punchbyshane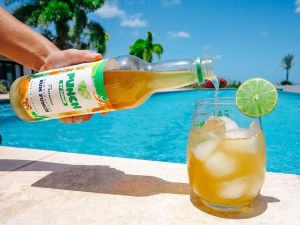 ---
Mike's Fresh Rum Punch
You'll often spot the Mike's Fresh Rum Punch car on the road, making deliveries to supermarkets, convenience stores, and individual buyers across Barbados. Contact Mike through Instagram at @mikes_fresh_bajan_rumpunch_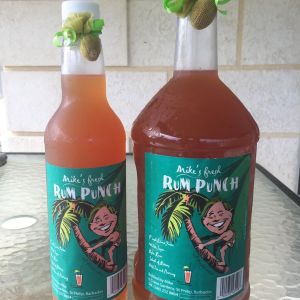 ---
Mr. Delicious Rum Punch
You may know Mr. Delicious from their popular food truck that was located at Miami Beach. It was at Miami Beach that their amazing rum punch gained its reputation as one of the best in Barbados. Direct message them on Instagram at @mrdeliciousbar for orders and deliveries.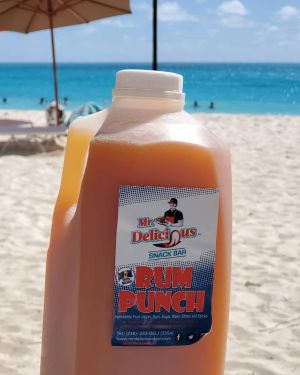 ---
Traditional Favourites
For the purists who prefer a traditional blend Cockspur Rum Punch is the top pick.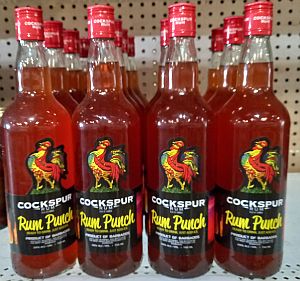 ---
Making Your Own
Want to experiment with your own rum punch blend?
Start with these basics and fine-tune it to your tastes:
One measure – lime juice (freshly squeezed if available)
Two measures – simple syrup
Three measures – dark rum
Four measures – water
One dash – Angostura Bitters
Freshly grated nutmeg
---
Barbados Tours You Might Enjoy