Wendy's Sports Bar
A true favourite with both Bajans and visitors, Wendy's is a wonderful blend of traditional rum shop and modern sports bar.
It's affectionately known as the "Home of Football", and English Premier League fans in particular are regulars at the bar visually and vocally supporting their treasured team.
While there are no specific Happy Hours, Wendy's does offer beer specials all weekend long.
The drinks and sports aren't the only drawing cards for Wendy's... the food is pretty amazing too! Fish, chicken, ribs, pigtails.. it's all so good!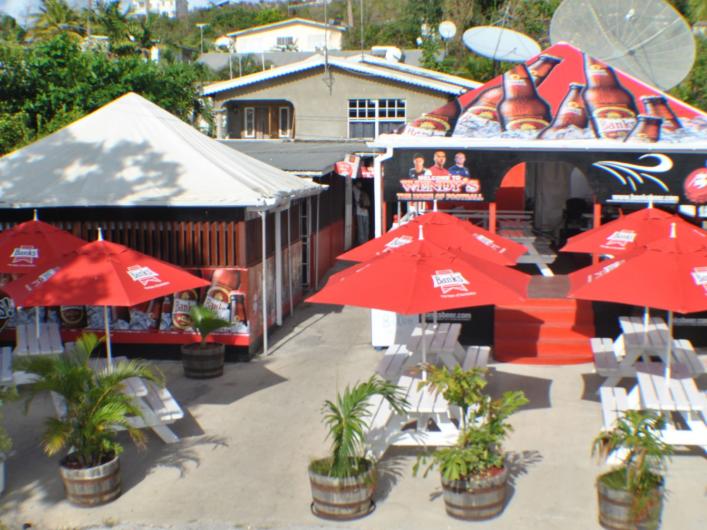 What Guests Say
"Best food, fantastic service, best rum punch! Wendy's is a real local hangout where locals and tourists are we one in equal measure."
"Tasty food....drinks in abundance"
"Perfect place to enjoy sports. Many TVs inside and outside."
"Great atmosphere friendly local vibe and wonderful local food. Drinks nicely chilled and great value all round."
"Super friendly, delicious food, funny karaokes, huge sports screens, fair prices"
"Great service all round - very cool beer ... wide range of televised sport"
Recommended Barbados Rum Experiences