Le Shack Restaurant and Bar
This fun restaurant and bar is the place to enjoy creative Caribbean and French inspired dishes prepared with fresh locally sourced ingredients.
Complementing this enticing menu is a great selection of classic and signature cocktails. From the signature menu try the tequila-based Shackarita or the C'est La Vie featuring pink gin and fruit flavours!
Head to Le Shack for Happy Hour daily (except Wednesdays) from 8.30 pm to 10:30 pm with 2 for 1 on rum, gin and vodka mixes, rum punch, pina colada, rum & vodka sour!

Note: Le Shack is closed on Wednesdays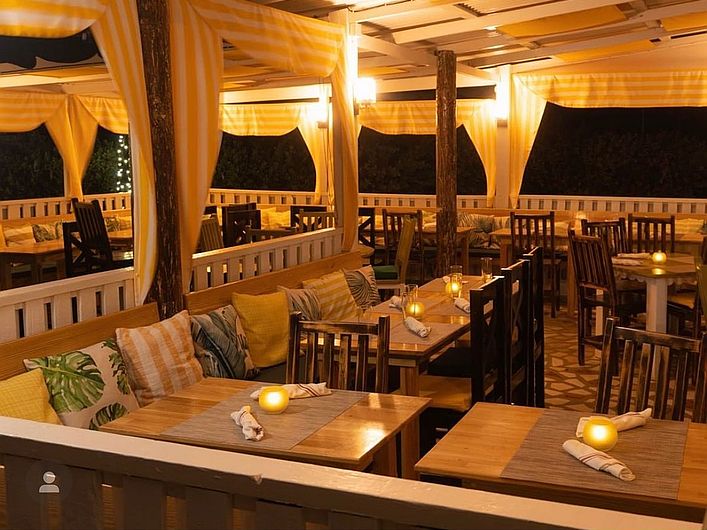 Happy Hours at Le Shack Restaurant and Bar
Monday 8:30 - 10:30 pm
Tuesday 8:30 - 10:30 pm
Thursday 8:30 - 10:30 pm
Friday 8:30 - 10:30 pm
Saturday 8:30 - 10:30 pm
Sunday 8:30 - 10:30 pm
Information posted on this website is accurate at the time of writing but is subject to change. Always
check directly with the venue
before visiting.
What Guests Say
"Amazing food and cocktails. Highly recommended."
"Light and airy, friendly service and good food. Impressive selection of cocktails. Lots of rum, no surprise there!"
"Great experience. The staff was fantastic and the food was amazing. Topped of with some delicious and somewhat distinct drinks, all around it was a spot I'll be visiting multiple times."
"Love the ambience and the experience was amazing."
"All in all an excellent place to spend your evening!"
"I highly recommend the rum punch! It was delicious."
Recommended Barbados Rum Experiences