Barbados Bars in Fitts Village
Located on the west coast of the island, Fitts Village is a mostly quiet area known for its tranquil beaches and relaxed vibe.
Here you'll find a mix of local residences, small guesthouses, beachfront apartments and one large hotel.
One of our favourite spots in Fitts Village is Il Tempio Italian restaurant. The stunning beachfront setting is the perfect spot for authentic Italian cuisine and sunset cocktails. Italian tenor Luciano Pavarotti was a frequent guest at Il Tempio when he visited Barbados.
Looking for a laid-back vibe, local food, or international sports? Wendy's Sports Bar is the go-to spot.
If you're spending a beach day in Fitts Village be sure to visit The Mix cocktail station - their rum punches are divine and their other cocktails aren't too shabby either!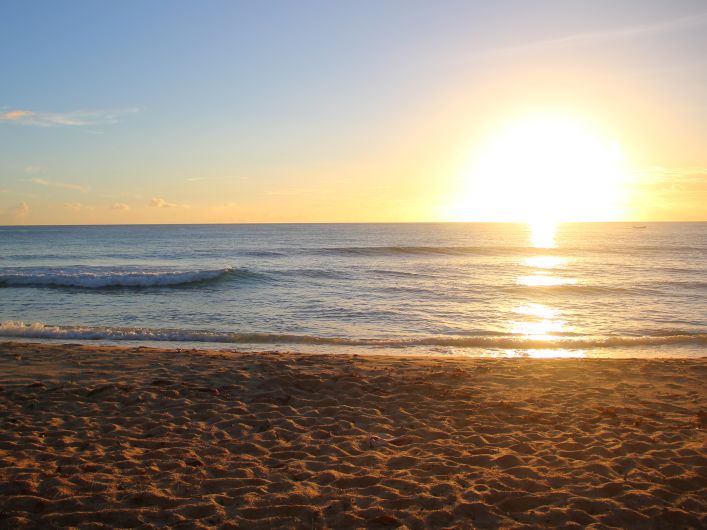 Happy hours in Fitts Village

Insider Tips
Fitts Village Beach is a favourite spot for sea turtle hatchling releases. Like the Barbados Sea Turtle Project facebook page to be alerted.
Want some snacks while in Fitts Village? Stop in at Jordan's supermarket for chips, nuts, candy bars, etc.
Barbados Rum Experiences

Info Of Interest
The name of this area is derived from the Fitt family, who owned most of the land here.
Parking is available at the southern end of Fitts Village, along with picnic benches.
The beautiful Church of the Good Shepherd (an Anglican church) sits on the shore of the beach.