Baby Doll
With its idyllic location along the boardwalk, Baby Doll is the perfect spot to kick back in the evening and enjoy the stunning sunset.
Happy Hour rolls around daily from 4 pm with half price on rum punch and beer!
In addition to wonderful cocktails, premium drinks and the amazing ocean view, Baby Doll also offers an eclectic menu and some of the best pizza in Barbados.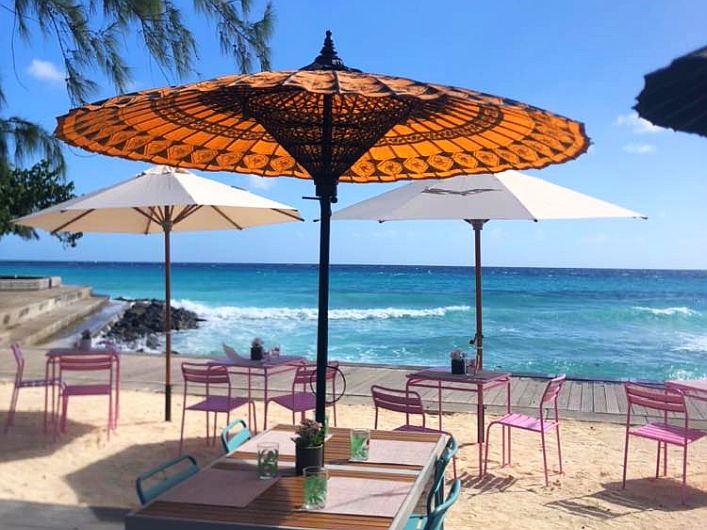 Happy Hours at Baby Doll
Monday 4 - 6 pm
Tuesday 4 - 6 pm
Wednesday 4 - 6 pm
Thursday 4 - 6 pm
Friday 4 - 6 pm
Saturday 4 - 6 pm
Sunday 4 - 6 pm
Information posted on this website is accurate at the time of writing but is subject to change. Always
check directly with the venue
before visiting.
What Guests Say
"Rashon is the bartender with a great personality and can make some great cocktails. Get the moscow mule and the old fashioned."
"Very good pizza, ice cold beers and great view."
"Just off the boardwalk with stunning views of the sea. Time it right and you will be able to sit and watch the sun set."
"Great location, great food and great service."
"Come here regularly - great tacos, pizza and drinks."