Aeon Bar & Grill
Daily happy hours, the welcoming atmosphere, and a creative menu quickly turn customers into regulars at Aeon Bar & Grill.
Happy hour kicks off at 6 pm daily.
Happy Hour applies to rum and vodka mixes.
With a wide selection of spirits and wonderful cocktails, you're sure to find a favourite.
The Long Island Iced Tea and Whisky Sour are highly recommended. And if shots are your thing, there's lots of choice there too. Plus a nice selection of non-alcoholic options for any minors and non-drinkers in your party.
The menu is equally impressive with pastas, wraps, salads, and some of the best burgers in Barbados.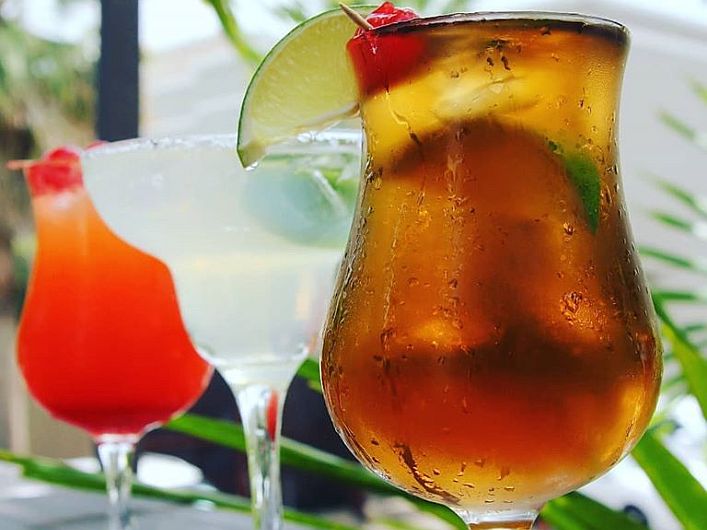 Happy Hours at Aeon Bar & Grill
Monday 6 - 7 pm
Tuesday 6 - 7 pm
Wednesday 6 - 7 pm
Thursday 6 - 7 pm
Friday 6 - 7 pm
Saturday 6 - 7 pm
Sunday 6 - 7 pm
Information posted on this website is accurate at the time of writing but is subject to change. Always
check directly with the venue
before visiting.
What Guests Say
"Aeon has now become one of my go to places for an evening out with friends"
"I especially enjoy the mojitos and rum sours"
" If you are looking for a relaxed environment to chill out, eat, drink and just be, Aeon is the place. The Mudslides are magnificent!"
"Love to go to this bar for the food, very affordable drinks and of course the karaoke ! Great staff."
Recommended Barbados Rum Experiences